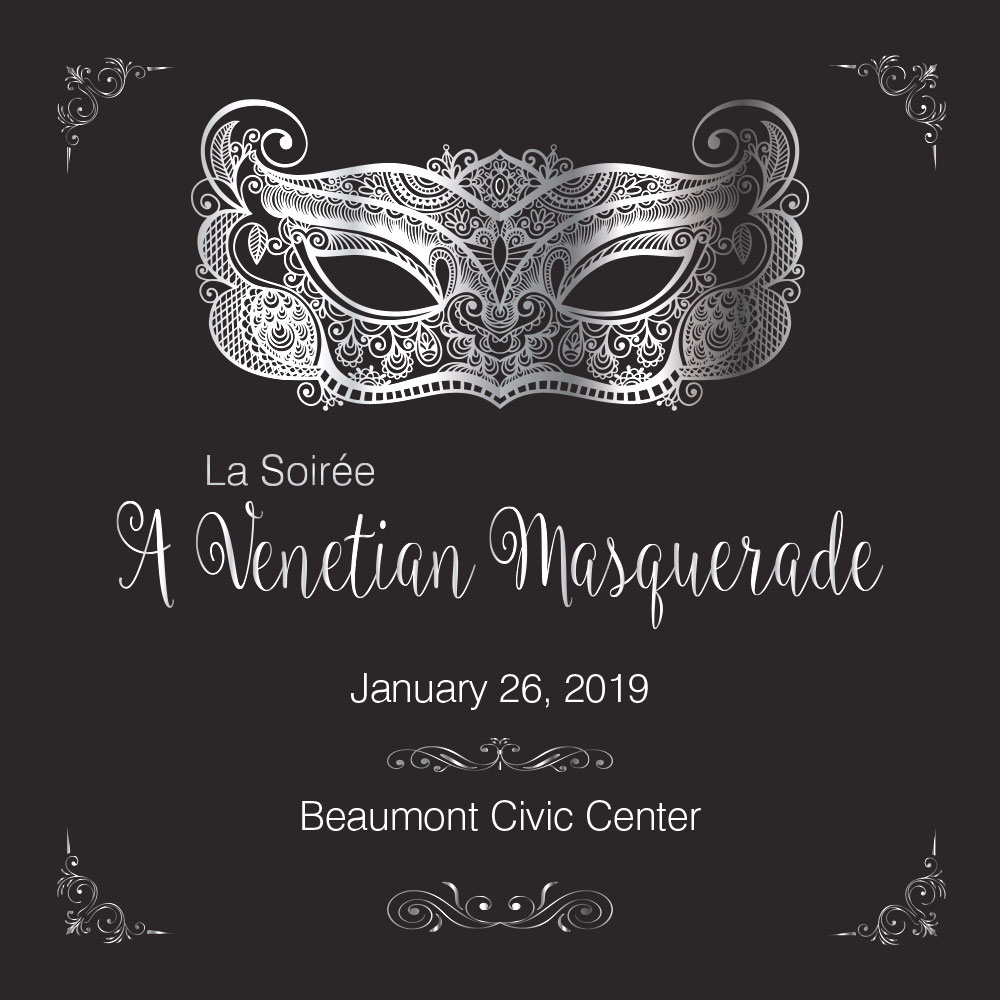 Journey with us along the Grand Canal to La Soirée: A Venetian Masquerade
Sponsorship Level Details Register Online Download Mail-In Form
You are invited to join the revelry at the party of the year! Just dress in your best black and white ball attire and add a mask. You are now ready to experience Italy at its most festive. Authentic gourmet Venetian dishes by Bando's will be served in multiple courses. Entertainment throughout the evening will lead up to a performance by The Party Crashers. This high energy party band is a favorite and always brings plenty of fun and excitement!
Through the extreme generosity of the board, chairs, committee members, and supporters, the Baptist Hospitals of Southeast Texas Foundation has been able to assist the hospital with projects to serve Southeast Texas. In 2019, the event will benefit the Baptist Hospitals Cancer Program. Past Soirée galas have supported the creation of the Dauphin Women's Center, a makeover at the Julie and Ben Rogers Cancer Institute, and most recently underwrote equipment updates for the Neonatal Intensive Care Unit. Each project makes a huge difference in the lives of the patients and families served!
In addition, the foundation provides funding to meet patient needs. In pediatrics this includes coloring books, games and movies for the children. For Cancer patients this may involve meeting basic needs so that they may be able to continue treatment.
All of these projects would not be possible without your support! Through your purchase of a table, tickets or through a donation, you join with us in the Sacred Work of Baptist Hospitals of Southeast Texas.
In Support of the Sacred Work of Baptist Hospitals,
Lisa and Kal Kincaid
Event Chairs
Register for This Event
Baptist Hospitals of Southeast Texas Foundation is a 501 c 3 as designated by the IRS.
All contributions will be acknowledged for tax purposes.