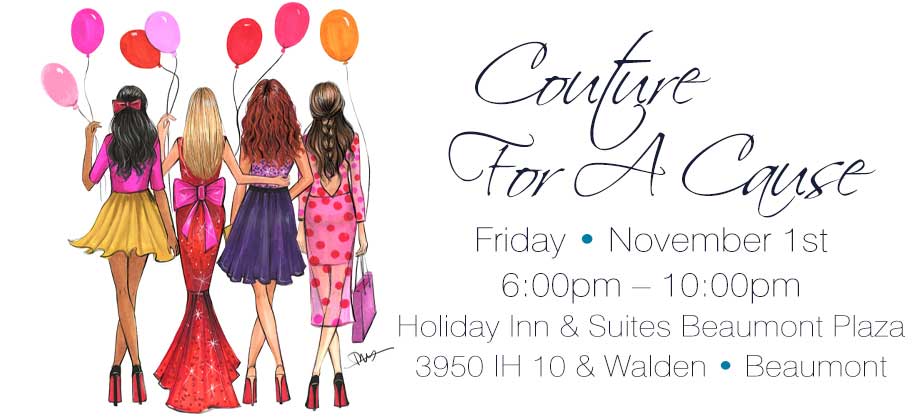 View Sponsorship Levels Print Sponsorship Levels
Benefiting the Baptist Hospital Cancer Program
Don't miss the chance to gather all of your closest friends for this area's most unique event!
The first hour and a half will be dedicated to shopping local boutiques all gathered at the MCM Elegante in the Diplomat Room. Beverages and heavy appetizers will be provided. Bingo will start at 7:30 p.m. in the Grand Ballroom and participants will also be able to shop between games throughout the evening. A list of sponsorship levels and benefits is attached.
This is a great opportunity for you to sponsor a "ladies' night out" for your closest friends or associates while helping the Baptist Hospitals of Southeast Texas Foundation benefit the Baptist Hospital Cancer Program Since the Foundation's creation ten years ago, we have supported many vital
projects at Baptist Hospitals of Southeast Texas. This year we will provide assistance for the Baptist Regional Cancer Center and Cancer programs at
Baptist Hospitals of Southeast Texas. Your support makes this possible!
Thank you for your consideration and support. Please call with any questions or concerns you may have regarding this event.
In Support of Sacred Work,

Kim Moncla
Executive Director
Register for This Event
Please note that attendees must be 21 or older to register and attend.
Baptist Hospitals of Southeast Texas Foundation is a 501 c 3 as designated by the IRS.
All contributions will be acknowledged for tax purposes.