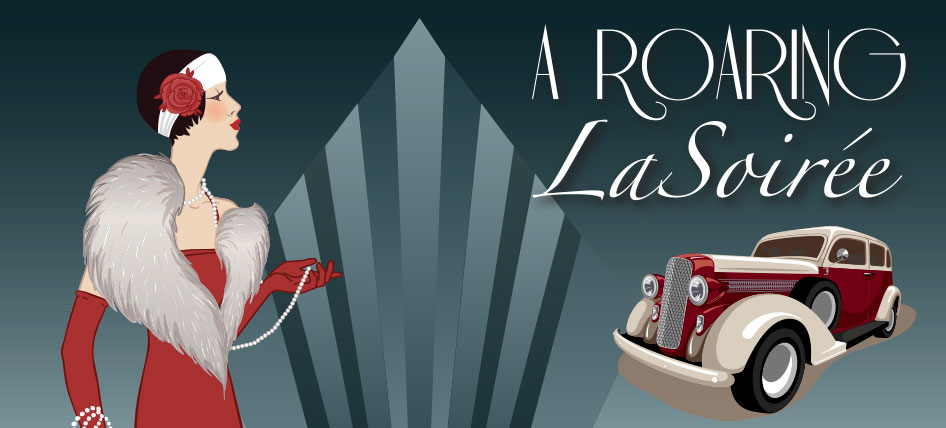 SOLD OUT! THANK YOU
FOR YOUR SUPPORT!
Return to the era of flappers,
top hats and tails at
A Roaring La Soirée
View Sponsorship Level Details
You are invited to journey back in time for the party of the year! Vintage cars, feathers, pearls and spot lights will guide you to your destination. Music from the era and over the top food will keep the party going. All leading to a performance by The Party Crashers. This band brought the house down last year and we can't wait to see them again!
Through the extreme generosity of our committee members and supporters, our foundation has been able to assist the hospital with projects to serve all. Past Soirée galas have supported the creation of the Dauphin Women's Center, a makeover at the Julie and Ben Rogers Cancer Institute, and most recently to begin updating equipment for the Neonatal Intensive Care Unit. Each project makes a huge difference in the lives of the patients we serve.
In addition, the foundation provides funding to meet patient needs. In pediatrics this includes coloring books, games and movies for the children. For cancer patients this may involve paying a water bill so that they may continue with treatments. For patients with Behavioral Health needs we just finished reopening of art, music and exercise therapy rooms.
All of these projects would not be possible without your support! Through your purchase of a table, tickets or through a donation, you join with us in the Sacred Work of Baptist Hospitals of Southeast Texas.
In Support of Health in our Community,
Dr. and Mrs. Anwar
Event Chairs
Register for This Event
Baptist Hospitals of Southeast Texas Foundation is a 501 c 3 as designated by the IRS.
All contributions will be acknowledged for tax purposes.